Our staff consists of hard working and dedicated volunteers. We truly appreciate their passion for helping birthmoms through their positions at BirthMom Buds.
Melanie Mosberg, Event Manager

Melanie is the birthmom of Sarah Grace who was born in May of 2004 and placed in an open adoption. She joined the BirthMom Buds staff in 2005 as the Pregnant and Placing Coordinator and later became the BirthMom Buds Event Manager overseeing logitistics for our annual retreat. Melanie received the honor of being named the first ever BirthMom Buds Buddy of the Year in 2010.
Melanie has her bachelor degree in human and community services and master's degree in social work and resides in Charlotte, North Carolina.
Monika Zimmerman, Newsletter Manager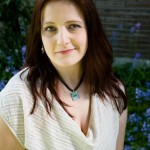 Monika became a birthmom at 34 years old.  She currently lives near Tacoma, WA, with Nick, her partner and daughter's birthdad.  They enjoy an open adoption with their daughter and her parents, who live near Portland, OR. Monika joined the BirthMom Buds staff as a blogger in 2011 and became the Newsletter Manager in 2012.
In addition to the work that she does with BirthMom Buds, Monika has written guest posts for a number of blogs and also keeps a blog of her own called Monika's Musings.
Destiny Kroeber, Forums Manager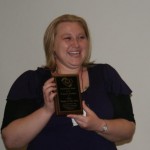 Destiny became a birthmom at the age of 16 when she placed her son, Dustin, in a semi open adoption in January of 2002. She joined the BirthMom Buds staff as the Forum Manager in 2007. Destiny was honored with the BirthMom Buds Buddy of the Year award in 2012.
Destiny resides with her boyfriend, Bart, and their dog, Gideon, and two children in Utah.
Natasha Ilys, Pregnant and Placing Coordinator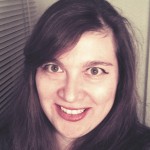 Natasha became a birth mother at 19 years old when she placed her daughter in an open adoption in 1998.  She shares her daughter's love for eating ice cream and cuddling with cats.
Natasha earned her Bachelor's from Portland State University with a major in Women Studies. She also volunteers as a talk line advocate with Backline. In her free time she enjoys writing, taking pictures and exploring Portland, Oregon, where she resides.
Marilee Hicks, Social Media Maverick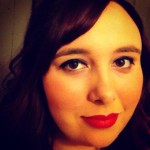 Marilee became a birthmother at age 20 and joined BirthMom Buds shortly after placing her son in a very open adoption. She joined the BirthMom Buds staff two years later.
Marilee attends UC Berkeley and studies Gender and Women's Studies with a minor in LGBT studies. She spends her free time practicing paddle board yoga, spending time with her Japanese Chin named Artemis, thrift shopping in San Francisco, and trying every hip or ethnic restaurant in the Bay Area.
The Bloggers
Our bloggers write about their adoption story and issues pertaining to adoption on the BirthMom Buds Blog. You can read their bios here.