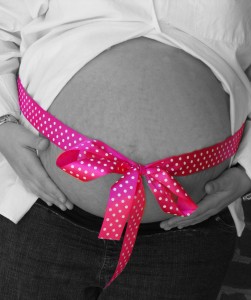 If you have found your way to this area of our website, then you are probably experiencing an unplanned pregnancy and are considering adoption. Although you may feel alone, know that you are not alone! Let us walk with you as you begin to explore your options and make decisions regarding yours and your baby's future. We can provide you with the experience of someone who was once in very similar shoes to yours.
Although you may be making an adoption plan, it is important that you know that you are not actually a birthmom until you sign relinquishment papers. Until then, you are simply an expectant mother preparing for her child's future! One of our strongest suggestions to you is that you thoroughly research both parenting and adoption. We believe that you cannot make a decision that is right for you and your baby until you decide which decision is not the right one, so take some time to explore both paths and then make a final decision.
We have a special mentoring program for those who are pregnant and considering adoption. Through this mentoring program you can be paired with a birthmom for support. Because a birthmom has "been there, done that," your mentor will be able to provide a unique form of comfort and a perspective that you won't be able to find anywhere else. For more information about our mentoring program, please click here.
Never hesitate to email or call us. We are here for you day or night!