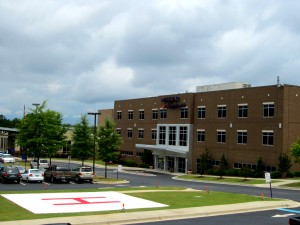 Labor and delivery and the hospital stay are probably the biggest causes of worry among some expectant mothers who are making adoption plans. They worry if they will have time with the baby, how they will feel, how they will be treated by the hospital staff, if they should include the adoptive parents, and many other things.
Thinking about and preparing for the hospital stay before it happens can help reduce anxiety and calm some of the fears that you may be experiencing. Below are a few of the things you may want to consider.
Hospital Staff
Many birthmoms have reported being mistreated by hospital staff. A woman who is going to place her child for adoption should not be treated any differently than any other new mother unless she requests it. Some birthmoms have reported that nurses and doctors have treated them rudely or tried to talk them out of adoption. This is unacceptable! It is your decision to place and you should not have to justify that to hospital staff.
Pleasing the Adoptive Parents
Birthmoms have felt like they have to go out of their way to please the adoptive parents during the hospital stay.  Many adoptive parents would like to be there during the labor and delivery since this is something some of them have not experienced before and the only way they will experience it is second-hand.
This is your choice!! If you do not feel comfortable having the adoptive parents in the labor and delivery room with you, then let them know that this makes you uncomfortable. This is a hard and emotional time for you so if something makes you uncomfortable, let it be known!
Making a Plan
It is important that you think about your hospital stay and how you would like to handle things before it occurs. Let your wishes be known to all those involved.  A great way to do this is to have an action plan in writing.  BirthMom Buds has a fill in the blank hospital action plan that covers all aspects of the hospital stay. It allows you to state all your wishes and have them in writing.
Please email BirthMom Buds (birthmombuds@gmail.com) to request a hospital action plan!
Saying Hello Before Saying Goodbye
It is your decision whether or not you will see or spend time with your baby but we highly suggest that you do. Feed him or her, change them, sing to them, or rock them. Do whatever you feel comfortable doing. For some birthmoms, this is the only time they will spend with their child. Many birthmoms have regretted not spending time with their baby but we have never come across a birthmom who spent time with her baby and regretted it afterward.
Questions to Ask Yourself Regarding Your Hospital Experience
Who do you want to visit you? Who do you want to visit the baby?  Some moms may wish to have family and friends visit that will have a chance to see and hold the baby, while others may want and need time alone.
Do you want the prospective adoptive parents at the hospital? Do you want them in the actual delivery room or just in the waiting area? Sometimes this is a hard one, because the adoptive parents may say that it is their only chance to experience a birth.  Some moms do not mind this while others may not feel comfortable having other people in the room. Do whatever you feel most comfortable with. You also may want to think about what you would want in the event that a C-section is medically necessary.  Most hospitals will only allow one person in the OR during a C-section. Should such a situation arise, keep in mind the person you will want in the OR with you. How much time do you want to spend with your baby? Do you want to hold or feed your baby? Do you want your baby to be in the room with you? Again, all of these are choices that vary by individual. Some moms may want and need to say hello to their baby and have the time to hold, cuddle, and feed their baby while others think that would only make saying goodbye harder and opt to spend little or no time with their baby.
Will you name your baby or will you just give your baby the name the adoptive parents intend to use? You will be asked to give the baby a name.  You may already have a name selected or you may know the name that the adoptive parents have chosen and give that name for the original birth certificate.  Sometimes now in the more open adoptions, moms who intend to place and the adoptive families may choose a name together.
What mementos from the hospital do you wish to bring home with you and what do you wish to pass on to the adoptive family? Many birthmothers treasure their baby's hospital bracelets, the cards that were on the crib, and the tiny caps placed on their heads minutes after birth. It is your choice to keep these or pass them on to the adoptive parents.  Many hospitals are more than willing to accommodate adoption situations by providing 2 sets of these keepsake items if asked.
How do you wish to leave the hospital? Many birthmoms have later commented how hard it was to leave their baby behind in the hospital and wish their baby had left first. Others may want to actually place their baby in the adoptive parent's arms.
When would you like to sign relinquishment papers? This is something to think about so it doesn't sneak up on you.  The laws vary in each state, so you should ask your adoption agency or attorney for more specifics.