Save the date for the 2019 Annual Retreat! It will be Friday, May 3, 2019 –  Sunday, May 5th, 2019 in Charlotte, North Carolina! Click here for more info!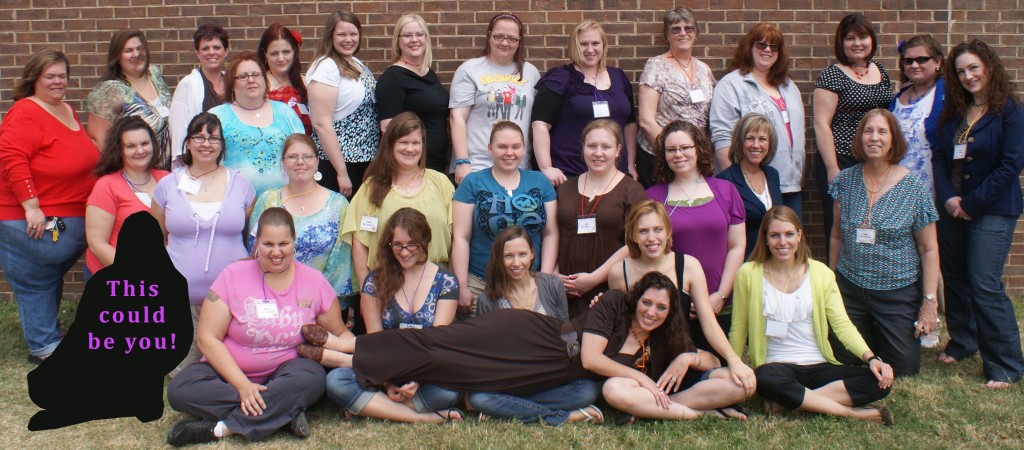 Each year, BirthMom Buds hosts an annual retreat just for birth moms. Our retreat weekend is an amazing time to bond with other birthmothers. There are lots of opportunities to share your story with other birthmothers but there is also some structured time for breakout sessions, speakers from the adoption triad, a candle light ceremony, and more!
While BirthMom Buds does not charge you to attend the actual retreat, you are expected to pay for your travel expenses, lodging, and meals. BirthMom Buds provides you with dinner on Friday night and lunch on Saturday. We secure a group rate at a hotel and try our best to make the weekend as affordable as possible.
What goes on at a BirthMom Buds Retreat?
It's a weekend full of activities that allow you to meet, get to know, and bond with other birthmoms in a safe and friendly atmosphere.
Our Friday night mixer is a fun way to kick off things and get to know other birthmoms through games and casual interaction. Saturday is the heart of our retreat. Our breakout sessions include topics related to adoption, being a birthmom, and moving forward in your life. We also host a candle lighting ceremony, have speakers, and much more. There are some healing tears shed throughout the day but Saturday evening is planned to be fun. Lastly, we bid each person farewell by having breakfast together on Sunday morning.
What have past attendees thought of the BirthMom Buds Retreat?
"Going to the retreat is worth every long wait at airports, the long flights, and the money I spend to get there. There's nothing that compares with the feeling of spending a weekend bonding with other people whose stories may be different than yours, but still know exactly how you feel!  The ladies do a fantastic job organizing and planning the retreat and it's wonderful to feel special for the weekend." – Monika, Washington State
"A beautiful weekend to just be among other birthmothers.  To laugh, cry, and hug." – Leigh, Massachusetts
"It is wonderful to be amongst other women who can understand the hardships and rejoice in the joys of being a birthmother.  You know you are never judged for what you may be feeling.  The informative breakout sessions are always great to attend and the fellowship is irreplaceable.  I would highly recommend all birthmothers, whether you have a closed, semi-open, or open adoption, to attend!" – Mary, North Carolina
"I thought the retreat was awesome because:
Everyone understood where I was at in my placement and I didn't have to defend myself about it. I felt safe and secure. I got to meet some of the bravest women and was lucky enough to earn some new friends. I felt happy even when I cried or got upset. I didn't feel like I needed to hide it or be ashamed for the feelings I was having because everyone knew what I was going through. I learned different ways to think positive about my adoption even if I was having a bad day, which has helped me through some recent bad days." – Lorinda, South Carolina
We are currently looking for sponsors, donations of items for door prizes and goodie bags given to each attendee for the 2019 retreat. Please email BirthMom Buds for more information. If you'd like to make a donation online to contribute to retreat expenses, please view our Go Fund Me page.